Our brands
Under Digitonomy's umbrella, the Team have designed and developed several online comparison propositions. Predominantly based around consumer lending, this collection of comparison sites drive over 15,000 applications per day to banks and lending organisations in the UK
The team who are evolving financial comparison
Digitonomy's financial comparison sites have been developed to address consumer's needs in finding real rates for Loans and Credit Cards.
All sites deliver the customer certainty of being 'accepted' and don't base decisioning on out of date modelling or simple 'best buy' tables which have become the normal on the larger comparison sites. Digitonomy has just taken its 10 millionth application for finance – so it must be doing something right!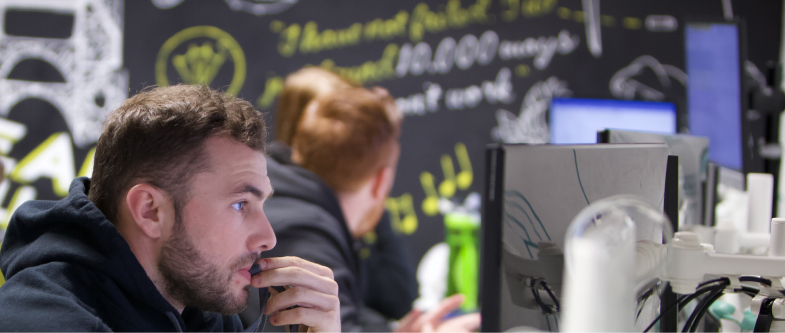 It's in the data
We're all about the data when it comes to our products and customers - to leave no stone unturned is an understatement when we're talking about data. We know everything to know about our journeys and sites - which help us to build world class products.
Average page views per day, which is over 14 million per year.
Digitonomy's portfolio consists of 6 brands - each with their individual purpose.
On the average week we send out 85 reports - constantly analysing our data.
Secured loans requested through Loans Hub in January 2022.
What makes us different?
1
We brainstorm a proposition - looking at the target market and trends that we should take into account.
2
At this point we start looking into the logistics of implementing the best ideas from the brainstorming session.
3
User research is a key part of our process, and we do a lot of research into the type of people we are looking to target.
4
Using user data and insight from our testing processes, we make any improvements to our journey.
5
Our acquisition team work their magic - using conversion funnels and sophisticated data to influence their decisions.
6
From here, it's an on-going process of reacting to live data to ensure our strategy and site are fully optimised.
Technology platforms we use and trust
Digitonomy Limited is authorised and regulated by the Financial Conduct Authority, so you can be sure that when you work with us, we are a trustworthy and secure company.
We're always interested in new business, and if you'd like to work with us and take advantage of our awesome customer-generating talent, feel free to get in touch.